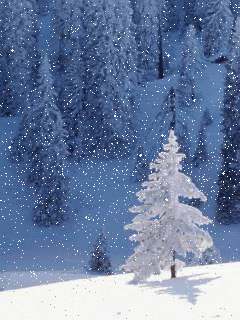 Suzuki families,
During the coming weeks there will be many opportunities to gather with family, friends and neighbors to celebrate the holiday season.  I want to give you a few suggestions about how to think about your child's music performance in the context of these settings.   First, be realistic about your expectations.  If you have an "eager" performer, then it might be a very positive experience for your child to play for family and friends.  If your child is a "reluctant" or "shy" performer, you may invite your child to play, but respect their decision if they choose not to.  It is very easy for young players to develop anxiety about performing when feeling forced  to do something that doesn't feel, safe, comfortable or satisfying to THEM. 
So, a few guidelines for happy performances.
1. Discuss the situation with your child beforehand.  During practices leading up to a family event, pay a genuine compliment about a piece that sounded really great, and suggest that perhaps "Aunt Tilly" would love to hear that when she is visiting.  Read your child's reaction.  If your child seems reluctant at the thought, then maybe it is best to let it go.  They may seem enthusiastic at the thought of playing for Aunt Tilly, but change their mind when the time comes to play.  Honor that decision.  There will be many more opportunities in the future.
2. If your child would like to perform, be sure that you have decided ahead of time what TWO  pieces you would like to play, and prepare them well.  The problem with a Suzuki child who has an entire volume of music in their fingertips, is that they may get excited by the feedback they receive, and want to play everything they know.  Its always best to stop while your audience is still asking for more.
That will ensure another invitation at the next event.
3. After your child has played, lead the applause, have your child take a bow, and then help them to put their instrument away and out of harm's way, and the hands of other younger children who may be curious to "try" the instrument out.
During the holiday period, you may find that your child is less focused during practice, so make some concrete goals of things you want to accomplish, and when done with that work, let the practice session be a little shorter but try to keep it positive.
Also, remember that we are working from the philosophy that nurturing our children through music is the way to build success.  Consider some of the many musical activities available during this season to bring your child as a listener.  Consider the age of the child and think about whether they can manage an entire concert, or perhaps plan to leave at the intermission if your see that your child's interest in waning.
We strongly recommend the Chicago Consort Candlelight Christmas Concert.  It is a program filled with holiday and light classical music.  Only an hour long and sure to delight you, your child and any friends or family who enjoy good music.   The concerts will take place at 5:00 and 7:00 pm at the First Congregational Church in Western Springs, 1106 Chestnut St. on Saturday, December 15th.   Tickets are 15.00 for adults or students and all proceeds will go to our Chicago Consort Tour Scholarship fund.   Thanks for your support and I hope to see you there!



Please reload